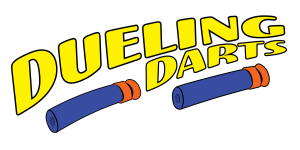 GUIDELINES
ALL SALE ARE FINAL!
$10.00 minimum purchase for credit/debit cards.
No refunds or exchanges will be given.
Deposits must be paid in cash and are non-refundable.
WAIVER REQUIREMENT

A signed waiver is required for each participant regardless of age.
It is the Party Host's responsibility to ensure their guests are aware of the requirements of having a signed waiver for every guest they invite to play in the arena.
Parent or Legal Guardian must sign waiver for own child not their guests.
AGE REQUIREMENT

Parent or Legal Guardian must sign waiver for own child.
Recommended for Ages 7+
RESERVATIONS & PRIVATE PARTIES
Reservations are 90 minutes of play time.
Private reservations are available 24/7.  Some holiday restrictions.
We will try to accommodate all requests with everyone regarding reservations.
DRINKS AND FOOD
Alcohol is permitted for PRIVATE reservations only.
Must be consumed by person(s) 21+ Valid State ID required.
Drink Responsibly!!
Management reserves the right to restrict or deny the use of alcohol and the facility to any person(s).
Call a Dueling Darts attendant if you are wanting to provide food (for birthdays, or personal parties).
DUELING DARTS IS NOT…

Dueling Darts is not responsible for lost, misplaced, broken, or stolen items.
Surveillance recording on premises!
Report all injuries to Dueling Darts staff.