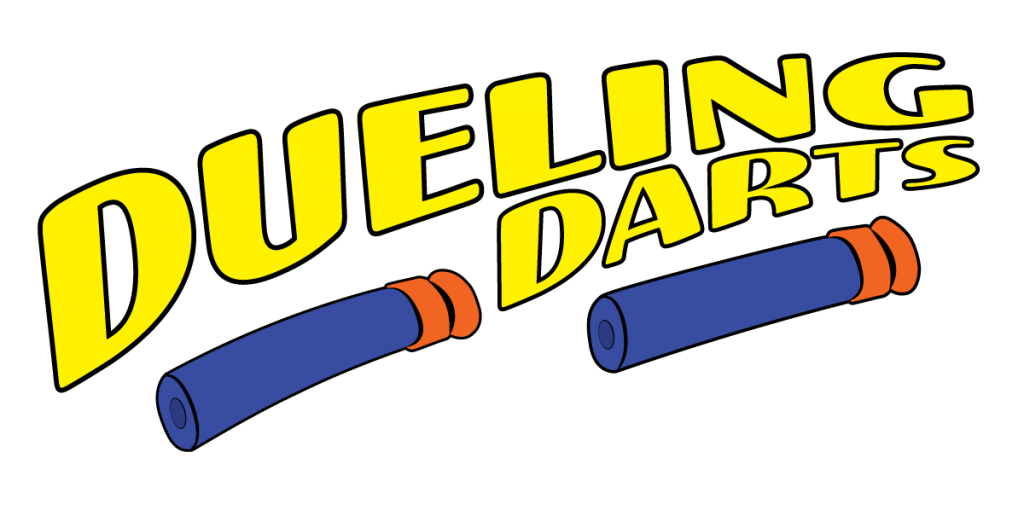 What are your hours?
We are available for reservations 24 hours a day, 7 days a week.
Holiday restrictions may apply.
What are the Parking Arrangements?
Plenty of FREE Parking.
Can I have a Birthday Party or other large event at Dueling Darts?
(Please see "PRICING" tab for general pricing information)
Yes, at this time we ask that you please call (586) 267-1150 for group reservations.
Can I bring food and beverages?
Yes, we encourage food and beverages.
How long is a session at Dueling Darts?

Currently we are offering 1 hour & 15 minute or 2 hour reservations. Please see pricing tab for additional information.
How old must you be to play?
All participants MUST be 7 years old or older, No exceptions!
What do I wear?
Due to the nature of Dueling Darts, players tend to be very active. We strongly encourage closed shoes such as tennis or gym shoes. We recommend well-fitting, comfortable activewear.